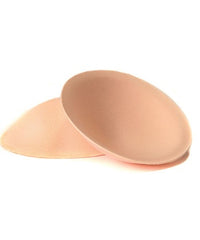 Bust Cups Foam Partial
Sizes Available: Small, Medium, Large, X-Large
Sold in pairs.
These light weight soft foam bust cups can fit in the front of a bra cup to help give an even/balanced look.
Helpful for those who have had a lumpectomy or reconstrucion and need a little more projection/enhancement on one or both sides. 
Can also be used for modesty coverage.